​Aurora Police Department personnel requested that both Robinson School and the High School do a lockdown this morning due to their work in apprehending a suspect in a neighborhood close to the schools. Contrary to reports, there was not an incident inside either facility. The APD just wanted to make sure that all students and school personnel were safe inside the buildings. Thanks to the APD for always thinking about the safety of students and staff at Aurora R-VIII.

Aurora R-VIII students and staff will not be in session tomorrow, Thursday, February 2, 2023. While the sun helped with the well-traveled roads, the country portions are still hard packed/extremely slick and those that have melted a little will refreeze into significant ruts for tomorrow. This will slow down routes and could cause issues resulting in accidents during the morning hours. Tomorrow will NOT be an AMI Day. Please save your AMI Day 5 packet for a later date. The first scheduled snow make-up day on the Board-approved calendar is Friday, February 10, 2023. Students and staff will be making up this day on the 10th.

​Due to the continued ice pack on country/secondary roads and the additional weather received this afternoon, there will be no school for Aurora students and staff tomorrow, Wednesday, February 1, 2023. This will be AMI Day 4. Thank you.

No school tomorrow, Tuesday, January 31, 2023 for Aurora students and staff due to the inclement weather. It will be AMI Day 3. Thank you.

Red Ribbon Week is coming up. We are coordinating days with Robinson.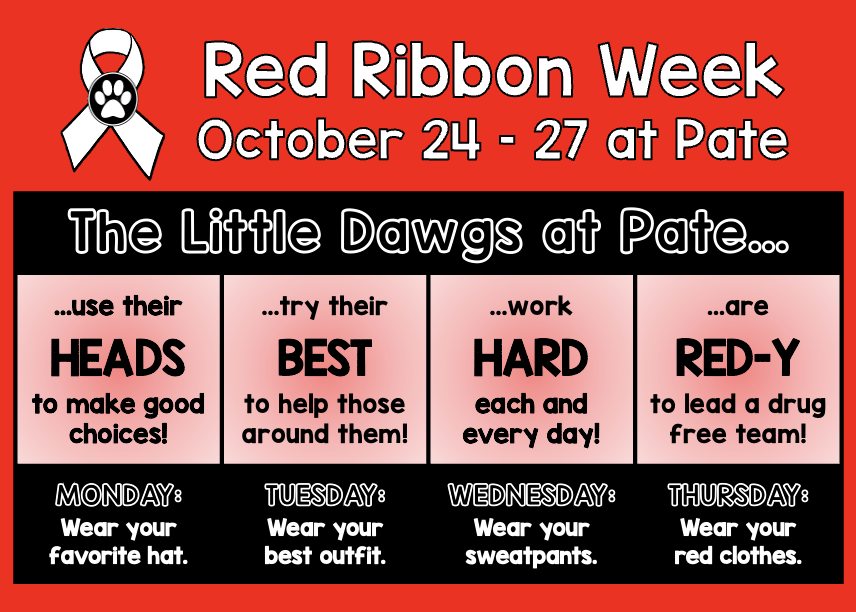 Open House is scheduled for Thursday, August 18, 4:30-6:30 PM. Students and families will be able to visit classrooms, meet their teacher and drop off supplies. We can't wait to see you!

Bright Futures is hosting a Back to School Bash on Thursday, August 4th. Check out the flyer for more information.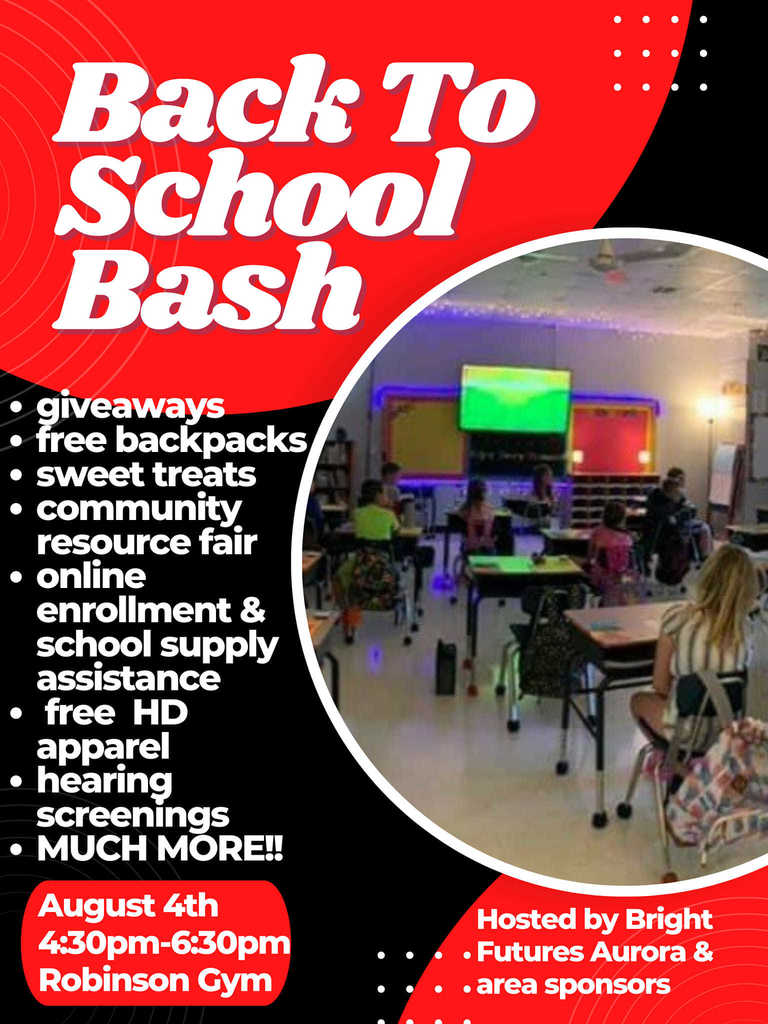 Here is the supply list for the 2022-23 school year.

Transportation Reminder: if you need to make a change in your child's after school transportation you must call the office before 2:00. This gives the office adequate time to make changes for your student. Thank you.

Aurora R8: Open House at Pate Early Childhood Center will be Thursday, August 19th, 5:00 p.m.-7:00 p.m. This will be a drive-thru style. Staff members will be stationed to help direct traffic. Can't wait to see you!

Drive Thru Open House Thursday 5:00-7:00

A reminder...

Kindergarten Round-Up Time!!!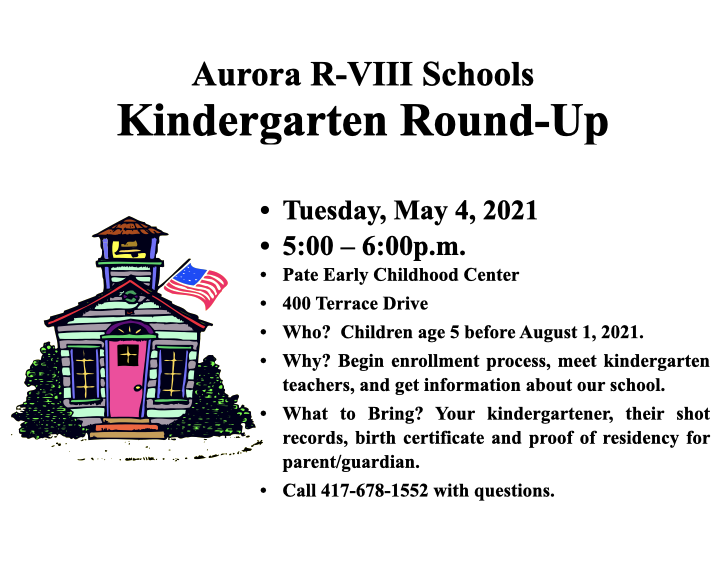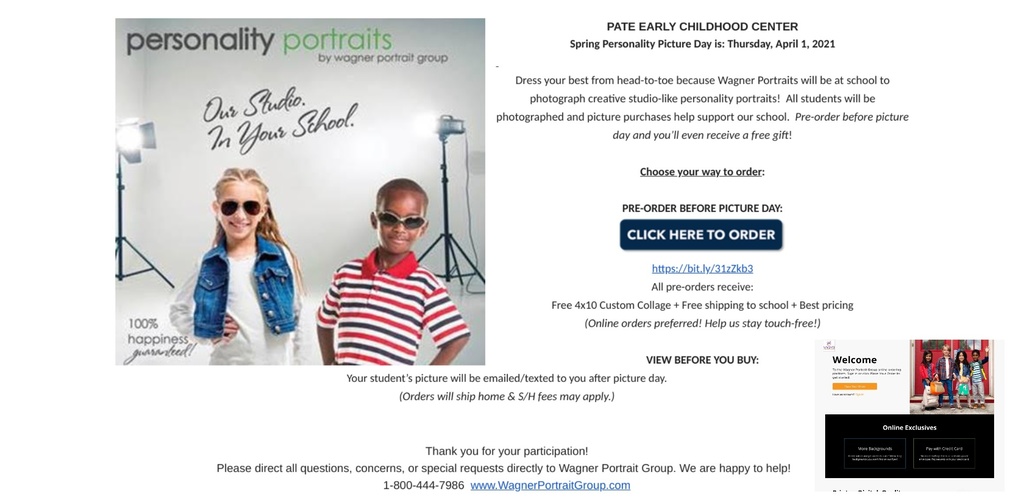 Aurora R8 will not be in session tomorrow, Tuesday, February 16. Please stay safe in the hazardous conditions. Thank you.


A special thank you from our teachers!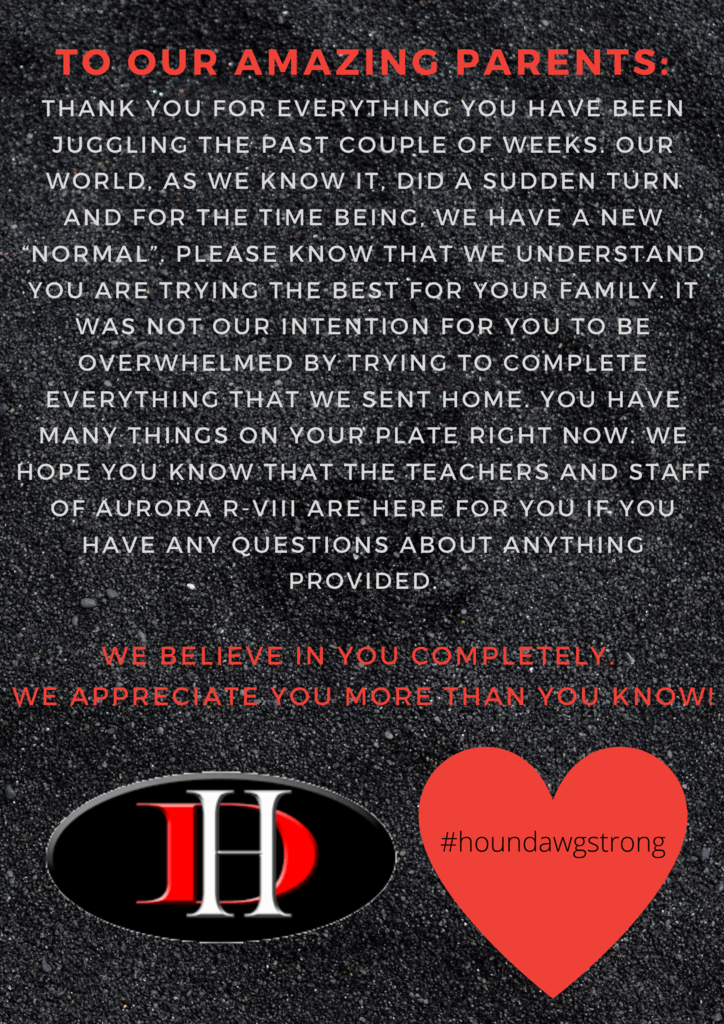 Leaders Are Readers! We are celebrating reading and literacy next week with a week full of fun activities. We are excited about Thursday, Read Across Aurora!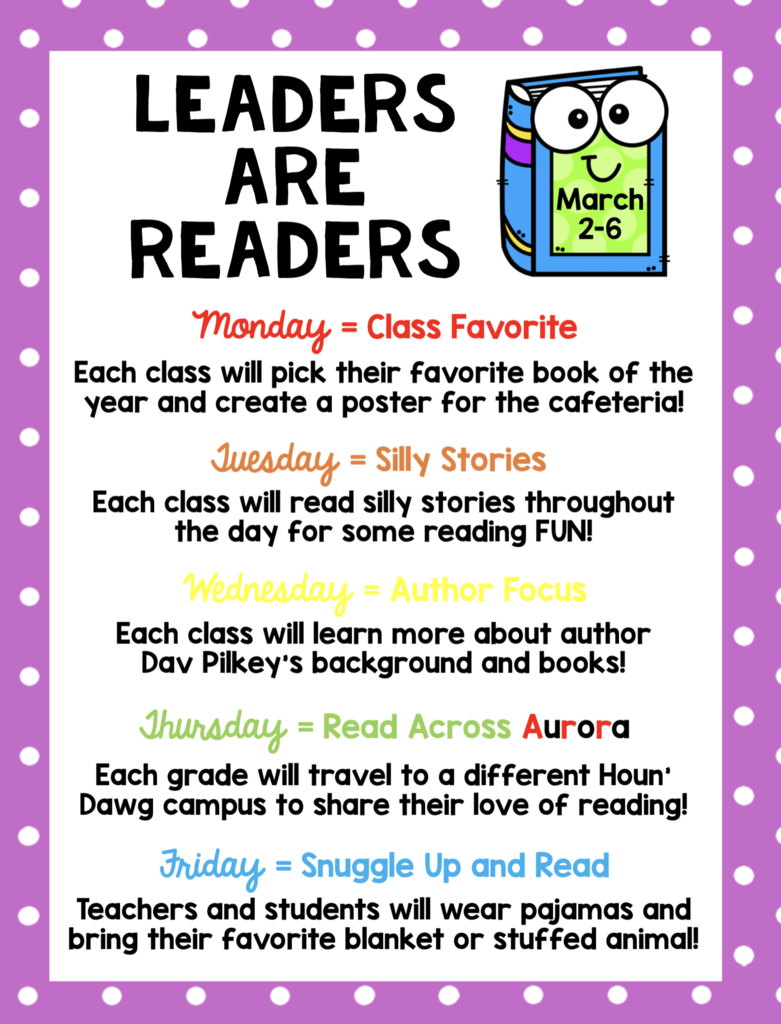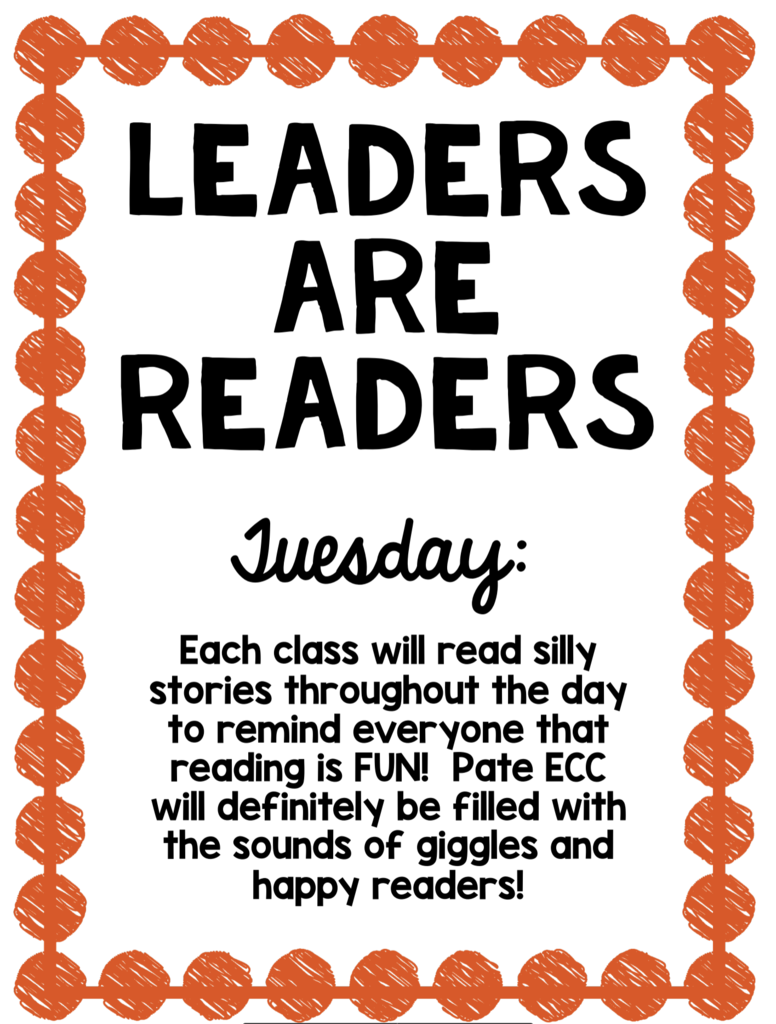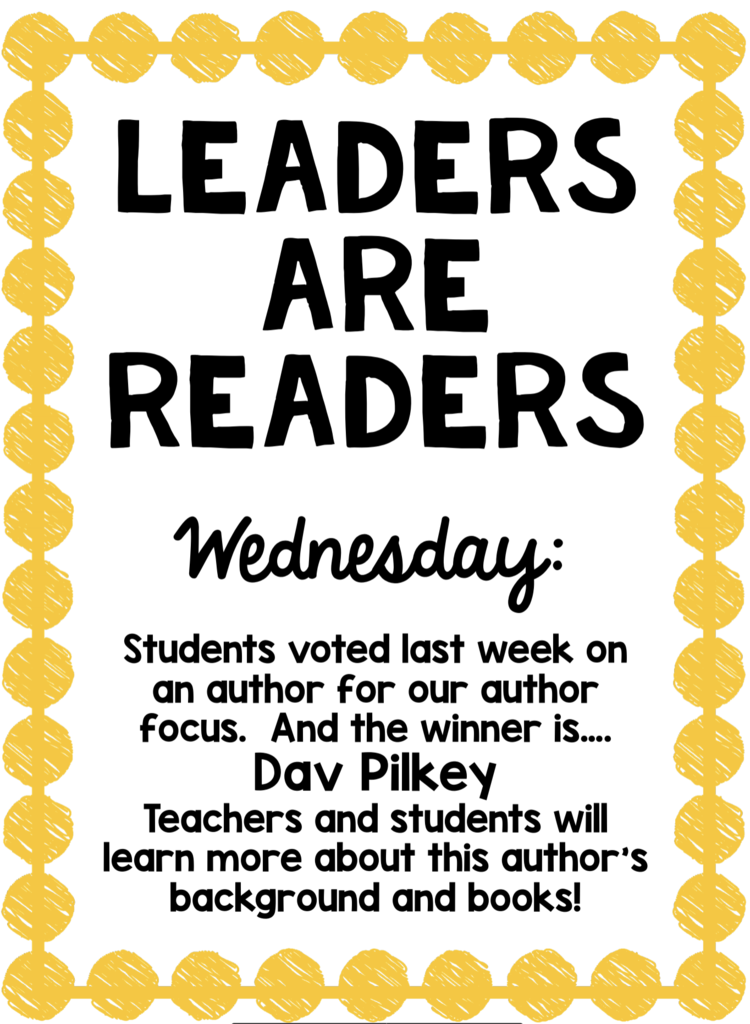 Calling all future kindergarten students! *Must be 5 on or before July 31, 2020.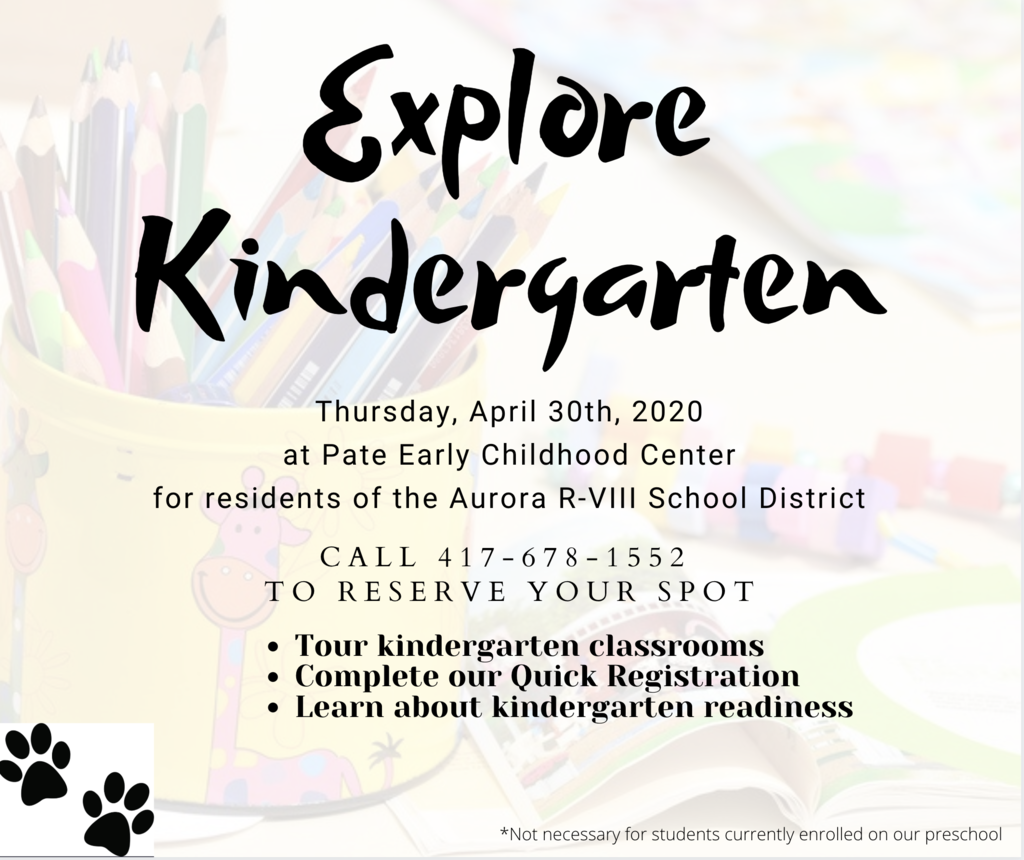 Parents of preschool students, spots for 2020-2021 will fill quickly.